Internal Affairs and State Certification
Lieutenant Jon Williams is currently assigned to Internal Affairs and the State Certification Office. He is a graduate of the University of Georgia where he earned his Bachelor of Arts and Science degree in Criminal Justice and Sociology. After serving 3 years with the DeKalb County Police Department, he joined the Sandy Springs Police Department in 2006 as one of the inaugural members. Lieutenant Williams patrolled Sandy Springs for 4 years while becoming a Field Training Officer and a Crime Scene Technician. He then spent the next 7 years as a Detective until he was promoted to Sergeant in 2017. As a Sergeant, he held positions as a Patrol Supervisor and a CID Supervisor. In 2022, he was promoted to the rank of Lieutenant where he currently serves.
Lieutenant Williams can be contacted via e-mail or phone at 770-551-3296.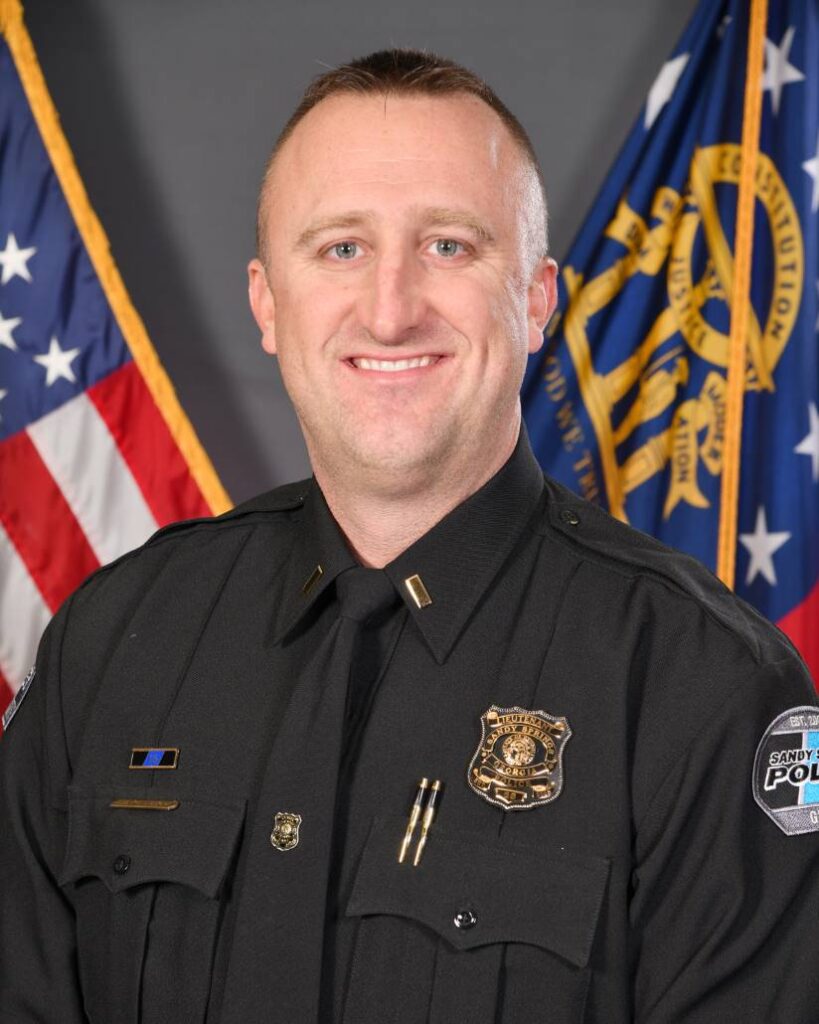 ---
Internal Affairs
Internal Affairs plays an important part in maintaining professional conduct within the Sandy Springs Police Department. Internal Affairs is responsible for investigating complaints against all sworn and civilian employees of the Department. Every complaint is investigated objectively and thoroughly. The integrity of the Sandy Springs Police Department is based on the integrity of each individual employee.
---
State Certification
State Certification is a progressive and time-proven way of helping law enforcement agencies calculate and improve their overall performances. The foundation of certification lies in the promulgation of standards containing a clear statement of professional objectives. Participating agencies such as the Sandy Springs Police Department conduct a thorough self-analysis to determine how existing operations can be adapted to meet these objectives. When the procedures are in place, a trained assessor team verifies that applicable standards have been successfully implemented. The 3-year process culminates with a decision by a joint executive committee that the agency has met the requirements for certification. Certification status represents a significant professional achievement and acknowledges the implementation of policies and procedures that are conceptually sound and operationally effective. Once certification is attained, the entire process is repeated to ensure continued compliance with best practices.